If you're looking for the best investment apps like Robinhood and best Robinhood alternative brokers in 2023, we've got you covered.
If any of the following describes your situation:
leaving Robinhood and wondering where to go
want to stop using Robinhood
looking for Robinhood alternatives for non-US citizens (e.g., Canada, Australia, Europe, Singapore, UK, India)
searching for trading and investment apps like Robinhood for crypto
looking for broker comparisons (e.g., Webull vs. Robinhood)
trying to find the best trading apps in general…
…that's exactly what we'll explore in this article.
Overview
Robinhood launched in late-2014 to a waitlist of over 500,000 people.
The trading and investment app's goal was to simplify stock trading and bring it to the masses more easily through free stock trading and no account minimums.
It beat paying commissions and needing thousands of dollars to start trading.
Especially among younger users (Millennials and Gen Z) it was an easy and affordable way to begin trading and investing.
The idea was a huge hit among customers and it remains extremely popular today. Robinhood is now a public company trading under the stock ticker HOOD.
Nonetheless, whatever is popular attracts competition.
There are now lots of stock trading apps just like Robinhood. And many that incorporated many of its popular features in addition to its core product and extra services and benefits.
Existing brokerages changed to become more Robinhood-like in all the good ways.
Commission-free trading became virtually ubiquitous in November 2019 as a way to deal with the competition and become more appealing to younger traders and investors who basically expected free commissions as a prerequisite to even consider a broker.
Robinhood has also had its share of issues. These include matters like:
outages that cut off its customers from trading the markets (especially in popular stocks like Gamestop and AMC) and
its practice of payment for order flow (PFOF) that enables its free trades
Depending on what your exact mix of needs are, the following Robinhood alternatives and apps like Robinhood in this artlce might be better options for you.
There are some good parts to Robinhood, but it's very basic and doesn't provide the tools and analysis that you can get with other brokerages.
Also, it lacks certain account types, such as tax-advantaged accounts like the IRA.
With Robinhood's issues and limitations, many have tried to look for alternatives to Robinhood to see if there's something better out there.
And the list of options is huge.
As mentioned, there are a large selection of incumbent brokers that have adopted a lot of Robinhood's elements as well as Robinhood copycats that have taken the Robinhood concept of 'democratizing finance' and put their own spin on it.
This article takes a look at the best investment apps like Robinhood.
But let's first take a look at Robinhood itself and why it may be right (or not right) for your needs.
What is Robinhood?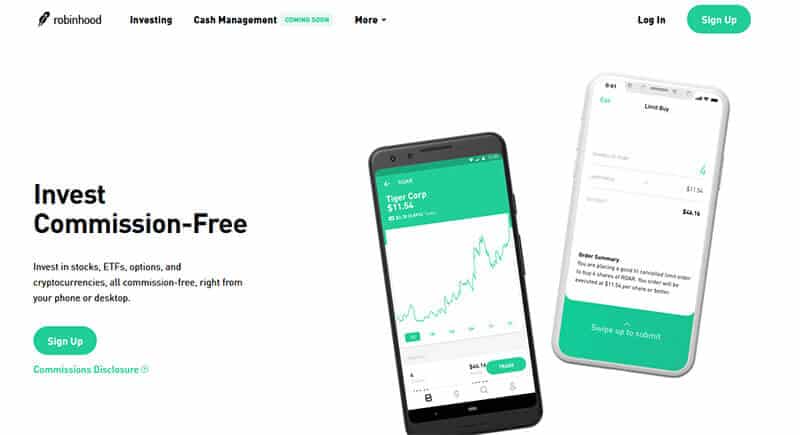 Robinhood is a free stock trading app that popularized the concept of commission-free trading.
It has helped engage lots of younger, new traders and investors given the zero commissions and no account minimums that enable anyone to get started using very little money.
Robinhood enables commision-free trading in stocks, ETFs, options, and cryptocurrency. But it lacks other investment products (e.g., futures, currencies/FX) that other full-service brokers provide.
Robinhood's platform is visually appealing and intuitive, which has greatly contributed to its popularity.
This is where it commonly beats incumbent brokers' platforms, which can be very involved and overwhelming, especially for newer investors who don't have as much experience.
And while Robinhood's userbase is entry-level, if the company takes the long game, users can grow with the platform and become more valuable. Switching costs are very high in the brokerage industry.
Robinhood also offers paid subscriptions, such as Robinhood Gold.
Robinhood Gold enables pre- and post-market trading, options trading, and higher instant deposit limits. It requires keeping $2,000 in the account.
Why Robinhood Might Not Be for You
Robinhood hits the basics of being able to trade and invest, but it doesn't go much further than that.
The following features generally make for a more sophisticated trading system:
Analysis and Tools
Robinhood's interface is basic and it caters to its niche of investors who want this simplicity.
But you're pretty much left on your own.
There are virtually no trade or analysis tools or research. It largely leaves all of these things to your own, which you probably get with other platforms.
Most Robinhood alternatives are going to give you more in this respect.
They often provide the option to receive news, analysis, stock research, and other educational resources to help you make more informed decisions trading the markets.
Robinhood does allow you to view real-time data and create watchlists, but not much more than that.
After all, it is free at its core, so if you need just the basics, it can be great.
If you need a bit more, which is most, then it's fair to want to consider other trading and investment apps like Robinhood.
Access to Mutual Funds
Robinhood doesn't offer access to mutual funds, but this is true for many brokers.
But they are still a staple of self-managed accounts and retirement plans.
Tax-Advantaged Accounts
Robinhood offers taxable accounts.
So if you're looking to invest in tax-advantaged accounts, Robinhood isn't the right place.
What else should I consider when determining where to trade?
Before we get into the popular trading and investment apps like Robinhood, let's go through some of the main features and characteristics when it comes investing with a specific broker.
Fees and costs
Brokers compete on price. The race to zero on commissions is evidence of this.
Consumers more and more are less willing to pay commissions, fees, and other expenses related to using and maintaining their brokerage account.
What these fees are and their range can vary significantly depending on the broker.
These fees can eat into your portfolio's performance and can impact your overall experience with the brokerage.
Because of Robinhood's low costs, you may want to consider a broker that is also a low-cost alternative.
This means many brokerages are going to have to build a deeper ecosystem of products and services to compensate for the fall in commissions revenue. It's likely they become more like banks over time, offering a wider variety of financial products (e.g, checking accounts, various types of loans).
Investment products and markets
Many traders only care about stocks and ETFs, while others want to trade futures, options, FX, bonds, cryptocurrency, and more.
So whatever you need to trade, you should ensure the broker you're considering has these products available.
Platform
It's important to understand what kind of platform(s) is/are available for you to trade on.
For Robinhood, it's mobile-only. Practically all brokers have an iOS and Android mobile app these days.
Others commonly have web-based platforms where you enter a URL to access your account. Most have a desktop application, which requires the user to install software on their laptop or desktop computer.
Account opening policies
In the not-too-distant past, many brokerages required people to open an account with a certain minimum amount.
For some, it's $10,000. In some cases, they allow lower amounts.
Brokerages want to ensure that their customers are willing to dedicate some money to ensure that they're serious.
But with Robinhood's influence, more brokerages are dropping their account minimums to lower figure.
With new Robinhood-like apps such as Webull, more brokerages require very low opening balances and account minimums.
It's also a matter of time as well. From opening your account to being able to start building your portfolio makes a big difference to many investors and traders as well.
More brokerages are allowing same-day account credit to begin trading once a deposit has been authorized instead of waiting for cash funds to settle into their account.
Deposit and withdrawal process
Deposits and withdrawals have been a big part of disruption for the newer startups in the brokerage industry.
Are deposits and withdrawals quick and efficient? That's most important for many.
Others are most concerned about minimum amounts and also funding sources.
Stability
And is the platform stable?
Frequent outages are frustrating and don't help inspire confidence. It's an easy way to lose customers by effectively locking them out of their accounts for extended durations.
Because of the way the post-trade settlement process works, Robinhood halted a number of different stocks during trading frenzies that created widespread uproar among its customers.
It sparked a wave of people looking for Robinhood alternatives and additional stock trading apps.
Are there better apps than Robinhood?
There are plenty of trading and investment apps that are all-around better than Robinhood in handling your investing and trading needs.
Robinhood's simplified nature means it's missing out on other services commonly provided by other brokers.
Robinhood offers simplified investing but lacks what many other services offer for free or at low prices.
List of Robinhood Alternatives and Apps Like Robinhood
If you're looking for an alternative to the Robinhood app, consider the following options:
1. Webull: Best pure Robinhood Alternative
Best For: New investors and those wanting something most like Robinhood (without being Robinhood itself)
Price: Free stock and ETF trades
Webull is most known for being very similar to Robinhood. For example, even the "get free stocks when you sign up" promotion is similar to Robinhood.
Like Robinhood, Webull's stock trading platform is commission-free. There also aren't any account minimums.
Webull also comes with more features, such as Level 2 data, which may help with your trading decisions. Considering it's a free app, the level of features it provides isn't bad.
Webull has also shown more commitment to educating its users.
Moreover, it allows you to try out strategies through demo before using them with real money.
This paper trading will allow you to get experience in the markets without having to worry about putting money at risk.This feature even includes trading thin-volume tickers, like penny stocks.
Options also come with information (e.g., implied volatility) and real-time financial data is available (as opposed to the standard 15-minute delay).
You can also set alerts and notification and track stocks of your choice.
Webull also allows short-selling, which can allow traders to reduce their correlation to the broader market and/or make money when stocks fall.
In sum, the Webull app offers free equity, crypto and options trading, advanced reporting, and in-depth analysis.
2. Public.com: Social Investing App
Best For: New traders with limited funds
Price: Free stock and ETF trades
Public.com is an app similar to Robinhood in that it caters to younger adults who are looking to get their foot in the door and invest in line with their social preferences.
Like many of its competitors, Public.com enables its users access to fractional shares, which enables investors to buy in quantities of less than one share to help them gain access to stocks that are expensive on a per-share basis (e.g., Amazon, Google).
Like Robinhood, Public.com's mission is mostly to help democratize finance for the masses by bringing down barriers to entry.
Public.com also has a social focus. So the general idea is to create an ecosystem to invest alongside friends and other investors who might provide insights.
To help its users, Public.com also denotes public figures on the platform with a blue checkmark feature.
It also provides visibility into the trade activity of these investors.
Public.com offers a signup bonus for making an initial deposit as well as the ability to provide free stocks (fractional shares) to any referrals you make inside the app.
Public.com doesn't use the PFOF revenue model
Public.com once used payment for order flow to make revenue.
It reversed course in 2021 when a series of public imbroglios came into focus over Robinhood and its handling of the volatilities in stocks like Gamestop, AMC, and others.
So unlike many free stock trading and investment apps, it broke with the common way that they generate revenue.
There is now a tipping feature in the app, which is like a type of optional commission.
Public.com's mission is to do its part in moving the industry in a different direction and no longer receives revenue for routing order flow to market makers when it comes to trade execution.
The Robinhood snafu's with GME, AMC, and other stocks publicly highlighted the conflict of interest between the brokerage and customer.
That way, Public.com better aligns its own incentives with those of its customers.
The app uses a social feed where users can share why they think certain companies will or won't do well and can comment on the trades of others
Public.com offers no-commission trading on thousands of US-listed stocks and ETFs, also available as fractional shares
The app enables users to invest in stocks or ETFs in interest verticals (e.g., semiconductors, social media)
Used by many social media influencers (e.g., Graham Stephan) who often plug the app in their content (see below)
3. SoFi Invest: Best Robinhood Alternative for Automated Investing

Best For: Investors who already use SoFi's other products who are also looking for automated investing
Price: Free stock and ETF trades
SoFi Invest enables you to track your money and trade it as well. It offers free trades on stocks, ETFs, cryptocurrency, and other investment products.
SoFi allows you to be an active trader by buying and selling in stocks and other investment products it offers. Or you can automate for a more hands-off approach to investing. .
The automated investing service is something that gives it a clear advantage over Robinhood.
SoFi is also taking the common route of becoming more bank-like and offering more financial services in light of the industry shifting away from commissions and various fees.
SoFi has lots of personal finance products. In fact, most know SoFi as a provider of personal loans. It also offers student loans, credit cards, money management services, and more.

Some cryptocurrency trading is available
Automated investing for a less time-intensive approach
No commissions or fees
No account minimums
Fractional shares available
4. E-Trade
Best For: Options traders and intermediate and advanced individual investors
Price: Free stock and ETF trades
E-Trade is known for its educational resources that provide background on how to trade options, perform different types of analysis, and diversify and improve your portfolio.
They also acquired OptionsHouse, which helps their penetration in the options space.
E-Trade is also strong among older adults because of its retirement planning features.
E-Trade has three platforms.
All are commission-free and have no account minimums.
Power E-Trade provides real-time data and analysis
E-Trade Web gives stock analysis and live market commentary
E-Trade Pro provides backtesting and other strategy scanners
Each platform has its own dashboard that enables you to keep track of your trades, investments, and accounts.
E-Trade does have fees for options contracts and some fees involved in its retirement accounts.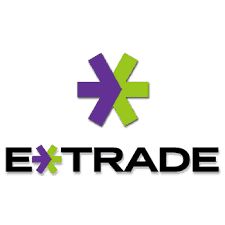 Zero commissions for online US-listed stock, ETF and options trades, a full range of investments (including professionally managed accounts), and top-notch online and mobile trading platforms.
Opening an account is fast and easy.
5. TradeStation: Robinhood Alternative with better tools
Best For: Advanced traders, Active stock traders, Options and Futures traders, FX traders
Price: Free stock and ETF trades, $0.60 per options contract, and $1.50 per futures contract
TradeStation's platform and trading technology have been popular dating well in the early-00s, so it has a lot of brand equity in that respect.
TradeStation is built more for serious traders and is a more advanced Robinhood alternative. It is more popular with European traders than US traders, though the service is available to both.
Some might consider TradeStation a type of Robinhood European alternative.
If you consider yourself more advanced as it pertains to trading stocks, futures, and options.
TradeStation can be a great fit for experienced investors who are more active traders on a wide range of investment products and want access to a high-quality investment research software platform.
TradeStation is also well-known for its customer service and has also adopted the commission-free model.
TradeStation is a high-functioning trading platform that comes with analytic tools useful to seasoned professional traders and new traders alike.
The platform comes equipped with brokerage services and trading education resources that are recognized by respected industry reviewers.
6. Interactive Brokers: For Advanced Traders
Best For: Advanced traders and professionals, those who trade a variety of products
Price: Free stock and ETF trades with its IBKR Lite tier; IBKR Pro has commissions
Interactive Brokers provides a wide variety of investment products, from all the standard (stocks, ETFs, options, crypto), to futures, indexes, interest rate products, and more.
IBKR does have fees associated with its most feature-rich platform, which may be worth it for the advanced user. A less feature-rich offering is commission-free on US-liste stocks and ETFs.
Interactive Brokers is used by many advanced traders, including many hedge funds. It can appeal to individual traders and institutional clients, making it great for those who want to become more serious about their investing.
7. Coinbase: Robinhood Alternative for Crypto
Best For: US investors primarily focused on crypto-trading
Price: Commissions vary by trading volume
Coinbase started in 2012 back when it was more or less just about bitcoin and the small niche pursuit it was at the time.
It provided a platform to send and receive bitoin easily and securely.
Of course, with the rise of bitcoin in 2017 and now given how mainstream it is now in 2023, Coinbase has exploded in popularity, provides trading in a lot more cryptos than just bitcoin and is now a multi-billion-dollar public company.
Its platform is used by tens of millions of people.
Coinbase is not just a platform for using cryptomarkets but as a way to access the broader crypto ecosystem.
Millions of new users join the crypto market each month, pushing many new cryptocurrencies into the mainstream and having a positive feedback loop that encourages more companies to adopt them as a form of payment.
With Coinbase, you can invest in more than just cryptocurrency. You can also get a Coinbase Visa debit card that enables you to spend crypto anywhere.
Coinbase has also had a long-running promotional offer that gives you $5 worth of bitcoin just for opening an account – no deposit required.
They also have larger bonuses (i.e., $20) associated with learning about new cryptocurrencies being traded on the platform.
Coinbase, however, has trading commissions. Its commission vary depending on trade volume. They range from $0.99 to $2.99 but can be as high as 3.99% if you're buying crypto with a debit card.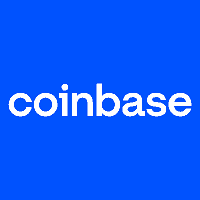 Coinbase allows you to buy and sell cryptocurrency, manage your crypto portfolio, make recurring buy orders of your favorite coins, and vault protect your funds with delayed withdrawals
Earn $5 in bitcoin for getting started on Coinbase
8. eToro: Robinhood Alternative for Cryptocurrency
Best For: US investors focused on crypto trading
Price: Commission-free trades
Many use Robinhood not for basic stocks and ETFs but to invest in cryptocurrencies like bitcoin, ethereum, and others.
If you're looking for Robinhood alternatives as it pertains to cryptocurrency, then eToro could be right up your alley.
eToro offers social trading features, like trade copying where you can learn from and replicate the trades of other well-known traders.
If you're profitable, you can allow eToro users to follow you and you can turn these skills into a new source of income generation.
eToro's claim to fame might be cryptocurrency but it also offers trading in other asset classes as well. More than 2,000 instruments are available to trade globally.
Crypto trading is commision-free on the 17 most popular cryptocurrencies. Opening an account is a breeze and takes only $50 to start.
There is a $5 withdrawal fee and trading FX can be a bit expensive.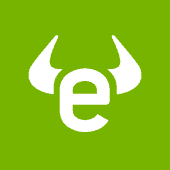 Sign-up includes a $100,000 virtual demo account for free
Commission-free trading in the 17 most popular cryptocurrencies
Trade-copying features of popular investors in real-time
eToro USA LLC is a registered money services firm with FinCEN
9. M1 Finance: Robinhood Alternative with a Roboadvisor focus
Best For: Hands-off investors
Price: Free stock and ETF trades
M1 Finance is a type of roboadvisor, which makes automated investing decisions based on predetermined criteria.
M1 Finance works a bit differently from other popular roboadvisors on the markets, however.
Betterment, for example, assesses fees based on your quantity of assets, aka assets under management (AUM).
M1 Finance, on the other hand, does not do this, which makes it attractive for newer investors who may not want to pay these kinds of fees given their lower capital base.
M1 Finance also differs in terms of how you select the stocks and index funds for your portfolio. You can either choose them directly or you can choose from dozens of other portfolios already on the platform.
These can be chosen based on target dates, growth mandates, income strategies, asset categories, or based on strategies that well-known investors use.
Fractional Shares
M1 Finance, like many apps like Robinhood, enables you to purchase fractional shares of stock. This can be helpful for the more expensive stocks on the market by share price.
In other words, even if Google costs thousands of dollars per share, buying a fractional share doesn't shut you out of the market for its stock entirely.
M1 Borrow – Margin Loans
M1 Finance also has margin loans that can be found through its M1 Borrow product.
This provides low-cost financing for those looking to leverage their investments to either generate larger returns.
Margin rates aren't quite as low as Interactive Brokers, but they can be as low as 2%, still some of the lowest in the industry.
Access to these types of interest rates are available if one has an M1 Plus Account. A basic M1 Account provides an interest rate of as low as 3.5%.
It also doesn't need to involve leveraging your investments. It can be a way to get rid of high-interest debt that you might have on student loans, auto loans, or credit card debt.
This takes advantage of your investments through the platform and offers you a lower cost of capital should you need it, secured by your invested savings at M1..
Portfolio Selection and Long-Term Automation
M1 Finance can also automate your investments for you. All you need to do is deposit money, select which investments you want to be auto-invested (e.g., stocks, ETFs) and the platform will automatically invest for you.
You can choose your portfolio allocation upfront and M1 Finance will take care of the rest for you.
You can set your allocation targets to enable M1 Finance to rebalance for you in line with your stated allocation goals.
This can help you be more hands-off and make more prudent, simple decisions trading the markets.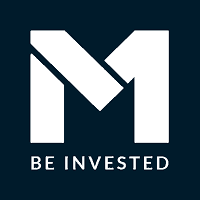 M1 Finance's Smart Money Management gives you lots of choice and control over how you want to invest automatically, borrow, and spend your money
High-yield checking and low borrowing rates are available
10. TD Ameritrade
Best For: Traders interested in a great selection of asset classes like FX and Futures
Price: Free stock and ETF trades
TD Ameritrade is a great option for day traders and more experienced investors alike.
Like TradeStation, it is well-known for its trading platform. In the case of TD Ameritrade, it's ThinkOrSwim.
The firm went to zero commissions in late-2019 like many other brokerages. There are also no account minimums.
TD Ameritrade offers far more investment products to trade relative to Robinhood, with futures, FX, fixed income, and mutual funds.
It also offers more educational content and research and tools are also readily available.
And like with any trades if you want to get the broker involved ("broker-assisted trades") those will get expensive.
11. Firstrade
Best For: Target date fund investors
Price: Free stock and ETF trades
Firstrade has a full range of investment products and aims to help its users make sound investing decisions to help build long-term wealth.
Free trades are a thing at Firstrade as well despite the step up in services over Robinhood. And the interface is highly intuitive even for beginners.
Firstrade is among the best when it comes to the range of investment products it offers. There are over 11,000 different investment products to trade, including stocks, bonds, ETFs, index funds, mutual funds, target date funds, options, and more.
Teenagers are also allowed to invest on Firstrade via a custodial account approved by their parents or legal guardians.
Accordingly, you could consider Firstrade as one of the best investing apps for minors who want to start learning about investing and how to compound their money from a young age.
International accounts are also available to investors outside the US.
Firstrade, overall, is great at putting its customers first and can be a good fit for a passive investor looking toward retirement or a newer, active day trader.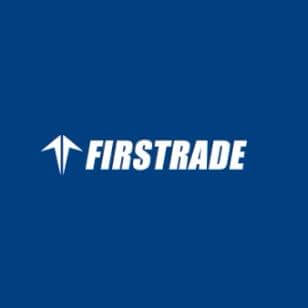 Firstrade offers a full range of investment products, including stocks, ETFs, bonds, mutual funds, options, and more.
No commissions or contracts fees
Rated the #1 Best Online Broker Platform for ETFs and Commissions by Kiplinger.
Bonus Apps like Robinhood: Micro Investing Apps
Bonus #1 – Stash: Micro Investing App
Best For: Young investors looking to build savings over time
Price: Beginner: $1/mo, Growth: $3/mo, Stash+: $9/mo
Stash is a low-cost personal financial management app that is mostly made for newer, hands-off investors looking to automate their saving and their investing.
Stash also provides banking services for those who might find it convenient to combine their investments and banking in one place.
Stash Banking includes no ATM fees in-network, no minimum deposit, no minimum balance requirements, and no hidden fees.
You can also shop at stores like Amazon and Wal-Mart and earn Stash Back Rewards by making qualified purchases with your Stash Banking debit card.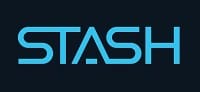 Stash is a personal finance app that works to simplify investing, making it easy and affordable for everyone to build wealth and achieve their financial goals.
Provides sign-up bonuses
Bonus #2 – Acorns: Micro Investing App
Best For: Younger investors looking to build wealth
Price: Acorns Personal: $3/mo & Acorns Family: $5/mo
Acorns helps personalize your experience. When signing up for the service, the app you ask you questions to help you choose the best investment option.
Acorns is a bit different from the other types of Robinhood alternatives.
You can choose a set amount to automatically invest like the others, but the app has more of a personal finance feel than an investing and trading one.
The apps connect to your credit or debit cards, monitors your purchases, and rounds up the purchase amount to the nearest dollar amount and invests it in the app.
In terms of an example of how Acorns Invest works, if you spend $27.63 on groceries and $17.44 on gas, that day you'll invest $0.93 in the app.
The $27.63 rounds up to $28.00 (+$0.37) and the $17.44 rounds up to $18.00 (+$0.56), which added together gives you $0.93.
That doesn't seem like much, but it can add up into a nice amount over time.
Like with real-life acorns, an acorn here and an acorn there will stack up to a nice nest egg over time.
You can also create your own Acorns bank account through Acorns spend to add additional stock accumulation features. It can also be a great app for kids.
The app is commission-free.
However, there are monthly fees unless you're under the age of 24 or have a .edu email address.
Acorns' 'Found Money' feature is also a cool feature. When you shop with Acorns partners, they'll automatically invest in your Acorns account. These include brands like Wal-Mart, Lyft, Walgreens, Nike, Airbnb, and more.
Acorns, on the whole, can be a great investment app for young adults.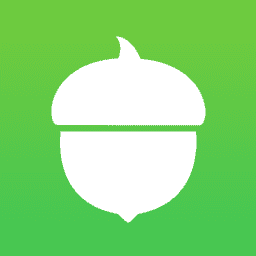 Acorns -> oaks is a concept in nature and can apply in personal finance with savings rate + compound interest
In under 5 minutes, get investment accounts for you and your family, plus retirement, checking, ways to earn more money, and grow your knowledge.
Well-known for investing spare change automatically through Round-Ups, this all-in-one financial app helps younger users start investing earlier.
Only $3 or $5 per month
Related Questions on Robinhood Alternatives
Is Robinhood Only for US Citizens?
To have a Robinhood account, you will need to be a US citizen or have a valid US visa with a US residential address.
The following requirements will apply:
Be 18 years or older;
Have a valid Social Security Number (SSN);
Have a legal US residential address within the 50 states or Puerto Rico (exceptions apply for military members stationed abroad); and
Be a US citizen, permanent resident, or have a valid US visa.
If you don't meet all of these requirements, these are three of the best Robinhood alternatives for non-US residents of Americans living outside the US:
eToro
TradeStation
Firstrade
All of these are more popular outside the US.
Is Robinhood a scam / ripoff?
Robinhood might not be the best investment app out there, it has its niche as a way to get access to the financial markets for free. It has changed the industry and in a lot of good ways.
With all the commission-free trading out there, we have Robinhood to largely thank for that development as consumers.
Every trader and investor has different needs and wants based on what stage of life they're in, their individual nature, and other factors.
The above list of apps and brokers provide a broad selection of all that's available.
If you're still not sure what would be the best option for your needs, you can always try out several apps and choose the one that's best suited for you.
Conclusion – Robinhood Alternatives | Apps Like Robinhood
In this article, we covered the following Robinhood alternatives:
Robinhood is a great app for many of its users. Its massive user base is evidence of this.
Nonetheless, if you're looking for a Robinhood alternative, there are lots of other options at your disposal, which can give you more features, services, functionality, and customization.
Robinhood was the pioneer in helping do away with commissions and fees and getting incumbent brokers and platforms to also do away with them for large swaths of their customer base.
Robinhood's strategies are bold and other brokers have had to adapt to fintech starting to tromp on its turf to adapt their business models to remain competitive in the financial space that has no shortage of competition.